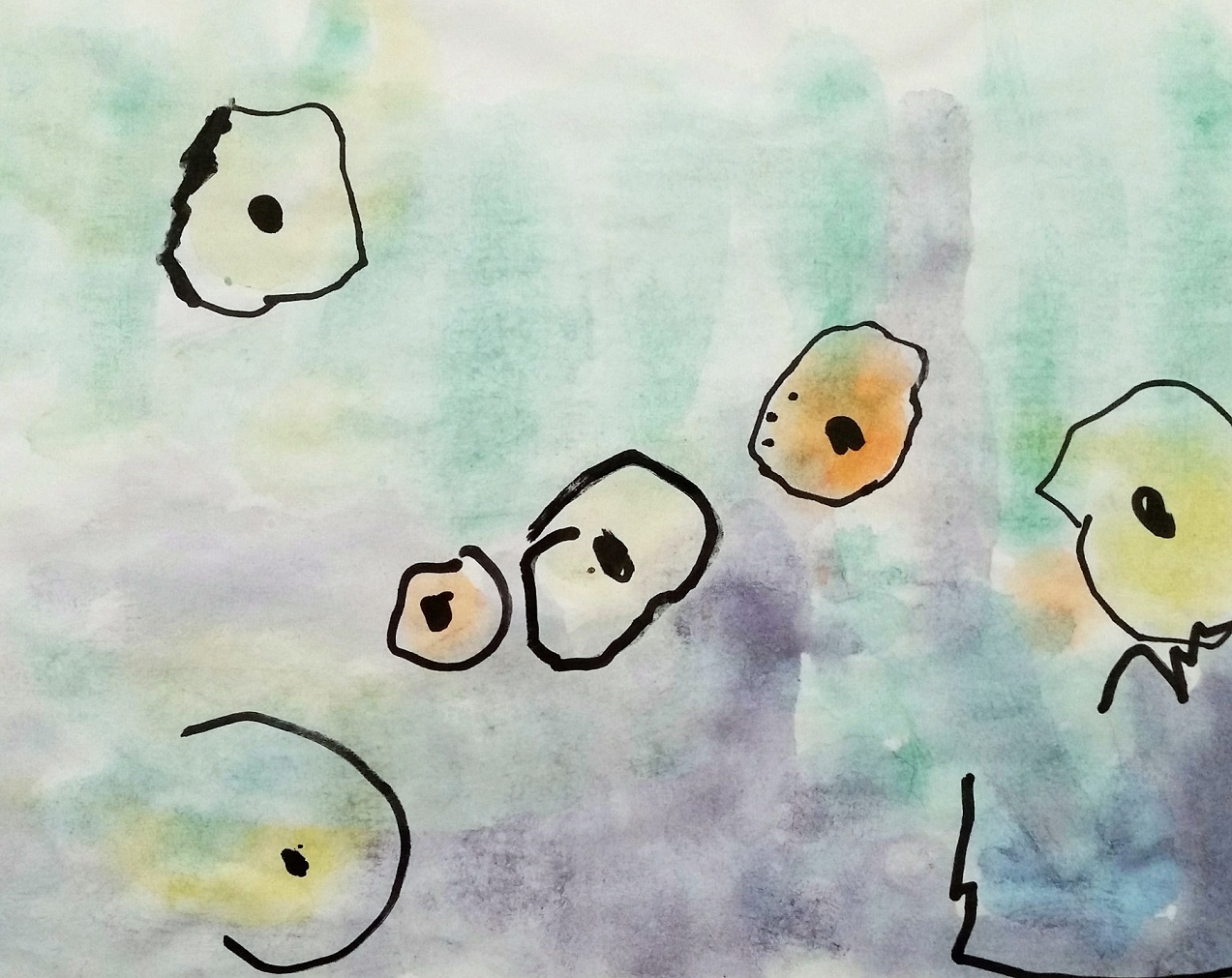 Introduce Children to Art
Kids are born curious and creative – therefore it is obvious that children are naturally interested in arts and experimenting. However, some support into the right direction can be of great value and encourage kids to get involved and attracted to art and creativity.
Research shows that exposure to art provides kids with the tools they need to develop creative problem solving skills, communicate opinions in a variety of ways and adapt to and respect other points of view. On top of that, when a child is able to express him or herself in a creative way, he or she develops self-esteem, self-discipline and self-motivation.
"Everything around us is the result of our creativity" Dirk Swaab, physician and neurobiologist
According to the Forbes magazine and the World Economic Forum creativity is under the top three skills one needs to succeed in 2020. A recent LinkedIn study even puts creativity on the top of the list for soft skills companies need most. In times when artificial intelligence and robotics take over certain tasks, investing in children's creative development is most important. It is not only about creating art, it is the ability for "thinking outside of the box" that is crucial.
How to introduce kids to art in a way that is appropriate for their age and ability
Now, that we know the impact art can have on children's development let us explore how to instill an appreciation for art in children.
One easy way to do this is visiting an art museum in town or, if you like it even more sophisticated, taking your child to Art Basel. Start off by showing your children big paintings, installations or focus on the discovery of geometric shapes. Encourage observational, language and vocabulary skills by talking about what you see. It is easier to focus on art with bright colors or paintings with scenes that kids can relate to. It is recommendable to bring a little sketch book and some pencils to keep the children engaged.
Introduce them early
The sooner you start taking your child into museums and galleries, the quicker they will get used to an environment that can be a bit of a culture shock. Quiet rooms filled with objects which must not be touched, where running is definitely not welcomed and serious looking staff is patrolling around. After a while they might start fidgeting, crying or even screaming, which may attract disapproving glances. But don't let these potential occurrences spoil your family experience or discourage you from visiting another art show or museum with your children.
Be prepared
Checking the website and looking for sections designed for families is helpful. Often they have suggestions on what to see with kids, information about family tours and workshops (see also list at the end).
Have a snack before you enter and talk about rules in a museum or art gallery. Keep it fun, by visiting the shop or have lunch at the place – make it an adventure! Many museums even offer scavenger hunt-type handouts for kids at the front desk. Pick one up and start your art journey.
Keep your visits short
Remember to introduce kids to art and galleries in a manner that's appropriate for their age and ability. There are many interactive museums, specifically tailored to children's interests, where touching and pressing on buttons is highly encouraged. Start with one of these.
Find out where the toilets are at the start of your visit
Honestly, having small children with you, this is the most important thing you should ask when buying your ticket.
Let the child be your guide
While at the museum, let your children guide you. Take sufficient time to look at paintings that interest your child and accept with a smile, when your child blindly ignores the well-known master pieces. With your child as your guide, you will probably not be able to see everything you yourself expected to see!
Talk about what you see and interact with your child
While on your tour, find your personal favorite pieces and share opinions. Talk about how and why the artist might have created what he or she did. Dive into the stories behind the art. Make up a story together or play the "I see a … " game. You can expand the discussion by asking age appropriate questions.
Reinforce the behaviour expectations throughout your visit
It is not a question of restraining your children, but as part of your tour, you can teach them to respect the environment and the works of art. It is a gradual process, building on each visit you will make.
One last word about age and taking children to Art Basel or any other museum
Theoretically there is no best age for a visit. As soon as children are not in the stroller anymore, you will adapt your visits and have to consciously engage with them.
Art Basel, mentions on its website the Kids' Lounge, where they offer supervised art programs for children aged 4+ where they can enjoy art and recreational activities while their parents visit the fair. And children aged 7 and up develop their skills at the Young Artists Studio, a paid program created in collaboration with the Museum Tinguely.
Explore Basel and its art institutions with children
We are lucky to live in such a culturally rich city with many wonderful art events and museums that are child friendly. If you fancy a visit with your children to an art museum, here is a selection of institutions to take your kids to:
Fondation Beyeler offers family tours, professionally lead workshops for children from 6 to 10 years and celebrates art twice a year with a family day.
Kunstmuseum has guided family tours in English and once a month they invite families to explore the museum and experiment afterwards in the "studio". They also have children vernissages for new exhibitions.
Basler Papiermühle (paper mill museum) is probably to most hands-on museum in the area. The children are able to make their own paper, play with old type writers and create wonderful own works of marble art.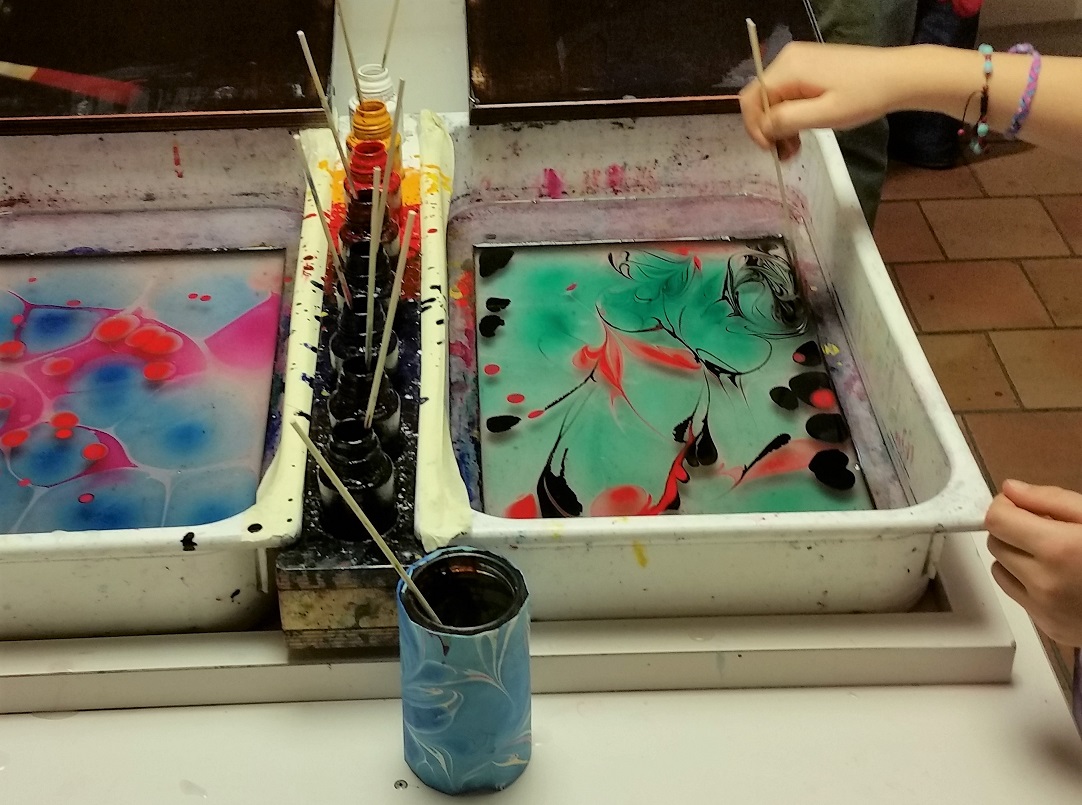 Museum BL, Liestal is maybe often underestimated, but its innovative and playful exhibitions and workshops make the trip to Liestal an unforgettable experience for children and families.
Museum Tinguely has the most amazing Kinderclub every Wednesday afternoon (except school holyday).
Note: Normalerweise schreibe ich die Blogeinträge in Deutsch aber dieser Artikel ist erstmals im Magazin "Parenting" von BCT Basel Children's Trust, Volume 14, 2019.